Many people who are not aquented with hills or Himachal might be thinking where this place is! But I bet, people who are explorers of North India must never missed this place.
GULABA
is around 20 kilometers from Manali towards Rohtang Pass and in winter this place becomes completely inaccessible. This place shows the most picturesque views of snow covered zig-zag roads towards Rohtang Pass. During the end of February or early March, the Manali-Rohtang road opens till Gulaba. The mountains all covered with a natural blanket of snow are worth to visit the place.
History says, this place is named after Raja Gulab Singh, ruler of Jammu and Kashmir who camped here on his way to invade China.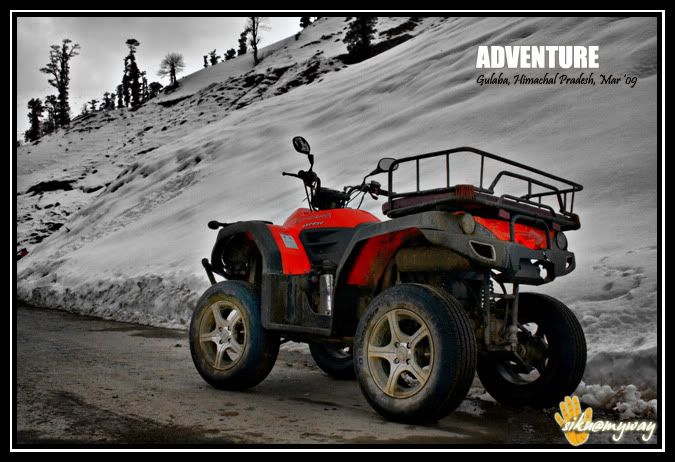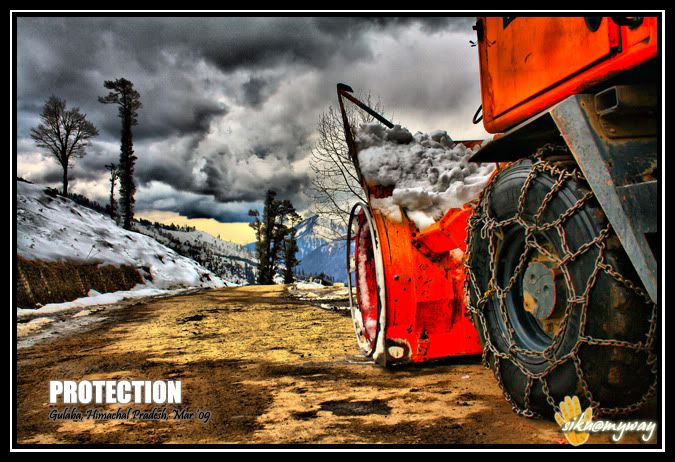 Being always a BIG fan of Himachal Pradesh, I just personally loved this place.
Best time to Visit:
Not accessible in December and January. February and March are the best time to get the maximum amount of snow. But it all depend on snow fall.
Precautions:
If you are visiting in winters then heavy woolen is must. Don't for get to rent a pair of gum boots as well as winter garments are also available on rent.
Suggestions:
Don't miss the hot Maggie at the top. There are also options for skiing. You can even opt for a ride on a Quad. Do carry water with you and take small small SIPS regularly to avoid AMS(Acute Mountain Sickness), if you are not acquainted to high altitudes or hills.